Decorating Ideas: Large Clocks
Let's talk about Large Wall Clocks! An oversized clock can be 20", 24", 32" and even 36". Large clocks are my favorite decoration crafts and I couldn't WAIT to share this blog post with you.
While every home suits a small clock here and there, not every home suits a large clock, which can look out of place and awkward if not hung in the right place with right style.
Large Clock Decor Idea #1
The Living Room
It was Agreeable Gray that set the perfect tone for this GORGEOUS 36" wooden large clock display for the living room!

Another example of large clock on the wall of the living room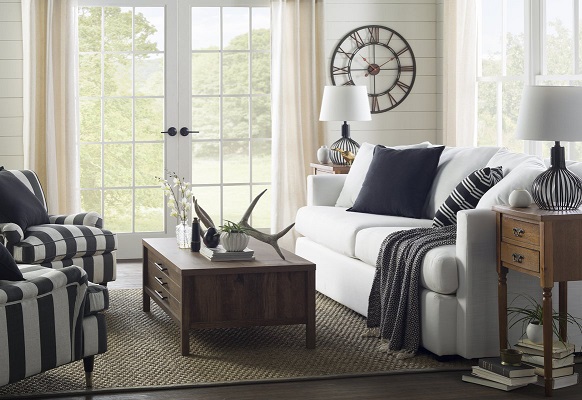 Large Clock Decor Idea #2
Firepace
So you already have a fireplace or something else equally as exciting? Well, guaranteed there is a clock out there that will not compete with your focal point, but rather it will complement it…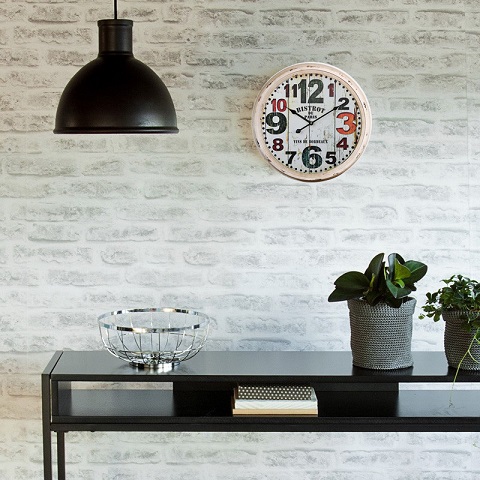 If you picture the space without the clock, you'll see a focal point that is at half of its potential. The soft contrast of the clock colour sits perfectly on the rustic wood and picks up on the lighter tones in the furnishings without being 'punchy'.
This fireplace looks GORGEOUS with the low contrast, but striking clock…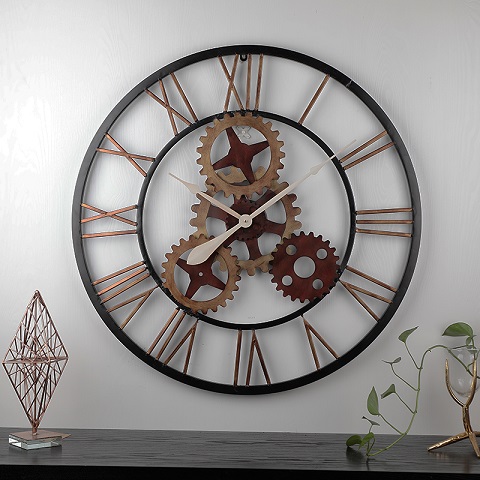 Other Walls
This covers a whole range of walls including entryways, bare walls, bedroom walls and more!
The dining room. A large clock in a dining room is a nice alternative to a traditional buffet and hutch.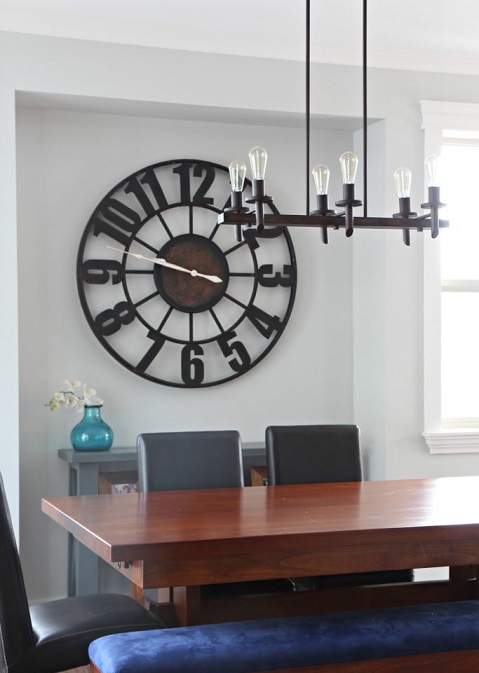 To see more of this large clock and the open layout it lives in, click web http://www.xmdnf.com/24-inches-metal-skeleton-loft-wall-clock_p12.html
In the bedroom: If your headboard is low enough, consider a large clock as a way to keep track of quality 'time' in the bedroom!
The entryway: With a console or sofa style table, an oversized clock can be a great way to add style to an entryway.

Going Commando: You can also hang a clock on a wall with nothing around it. A wall like this can't be too long otherwise even a large clock will look out of place (because let's face it, most large clocks need a little support…)
My Favourite Large Clocks